NRE Expanding Operations in Paducah
June 4, 2020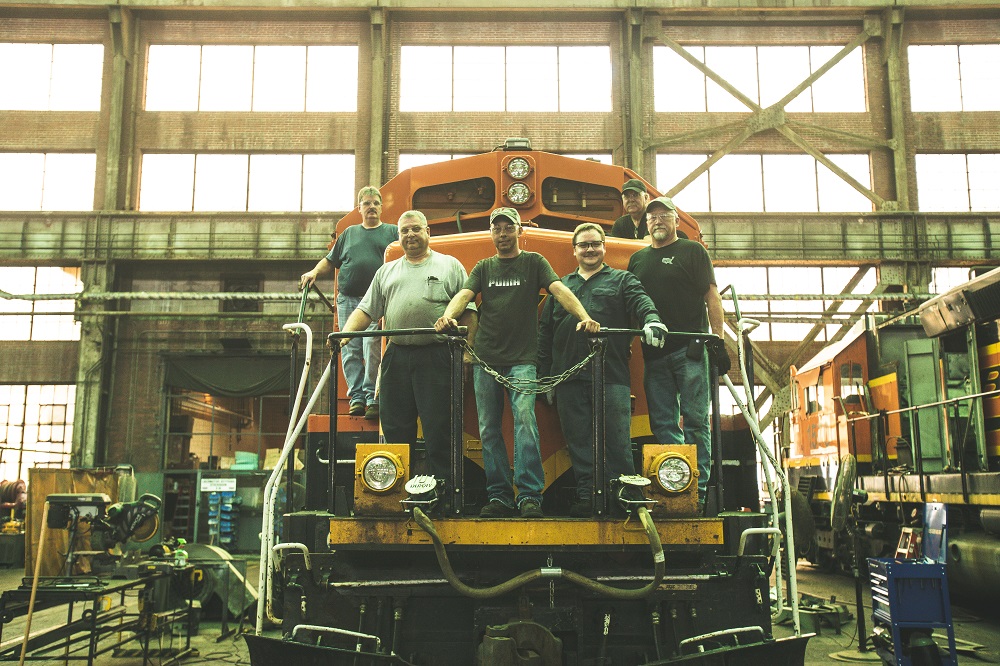 Greater Paducah Economic Development is pleased to announce NRE is expanding operations in Paducah, Kentucky.
NRE has recently acquired the former Paducah & Louisville Railroad facility for the new home of their Power Assembly Division with the intent to fuel a manufacturing rebirth in Paducah. With the reopening of their locomotive complex in July of last year, NRE sees the value and opportunity Paducah offers by continuing to invest in our community. The expansion will bring at least 15 new highly skilled machinist positions to Paducah.
"North American pride and heart are at the core of who NRE is. We are honored to facilitate NRE's expansion and bringing these jobs to Paducah. Advanced industrial manufacturing is a target industry for GPED. These are the types of jobs we are pursuing." stated Bruce Wilcox, President of Greater Paducah Economic Development.
This comes as a strategic move allowing NRE to better serve the global rail and maritime markets. NRE's Power Assembly Division is currently based out of Hagerstown, MD where they manufacture high horsepower diesel engine components. The Maryland facility houses multiple CNC machining centers which produces well over 4,000 components annually including pistons, cylinder heads, cylinder liners, and connecting rods. "This operation will be moved to Paducah, with an estimated grand opening in October 2020. The building, once renovated, will be upfitted with robotics and state of the art CNC machines allowing the business to continue to grow sustainably for years to come." stated Steven Beal, NRE President.
McCracken County Judge Executive Craig Clymer states "It is exciting to see the old Illinois Central Railroad Building not only back on track, but building steam, and once again growing and enhancing our great community."
GPED assisted NRE by helping them navigate local inspections, an incentive package from the Kentucky Cabinet for Economic Development, and an incentivized industrial power rate from Paducah Power. Dave Carroll, Paducah Power General Manager added "We're excited to play a role in Paducah's growth with the second industrial expansion in Paducah within the last thirty days. We hope to continue to use our economic development program to enhance GPED's revitalized recruitment process that is showing results."
"Economic development is finally working as it should in Paducah/McCracken County. We are seeing jobs return to Paducah and new jobs being added. NRE has been an iconic shop in Paducah for decades. Their reopening several months ago was exciting and now their expansion and relocation of jobs to Paducah is icing on the cake. We look forward to their continued growth." stated Paducah City Mayor Brandi Harless.