GPED Investor Council Meeting
June 29, 2021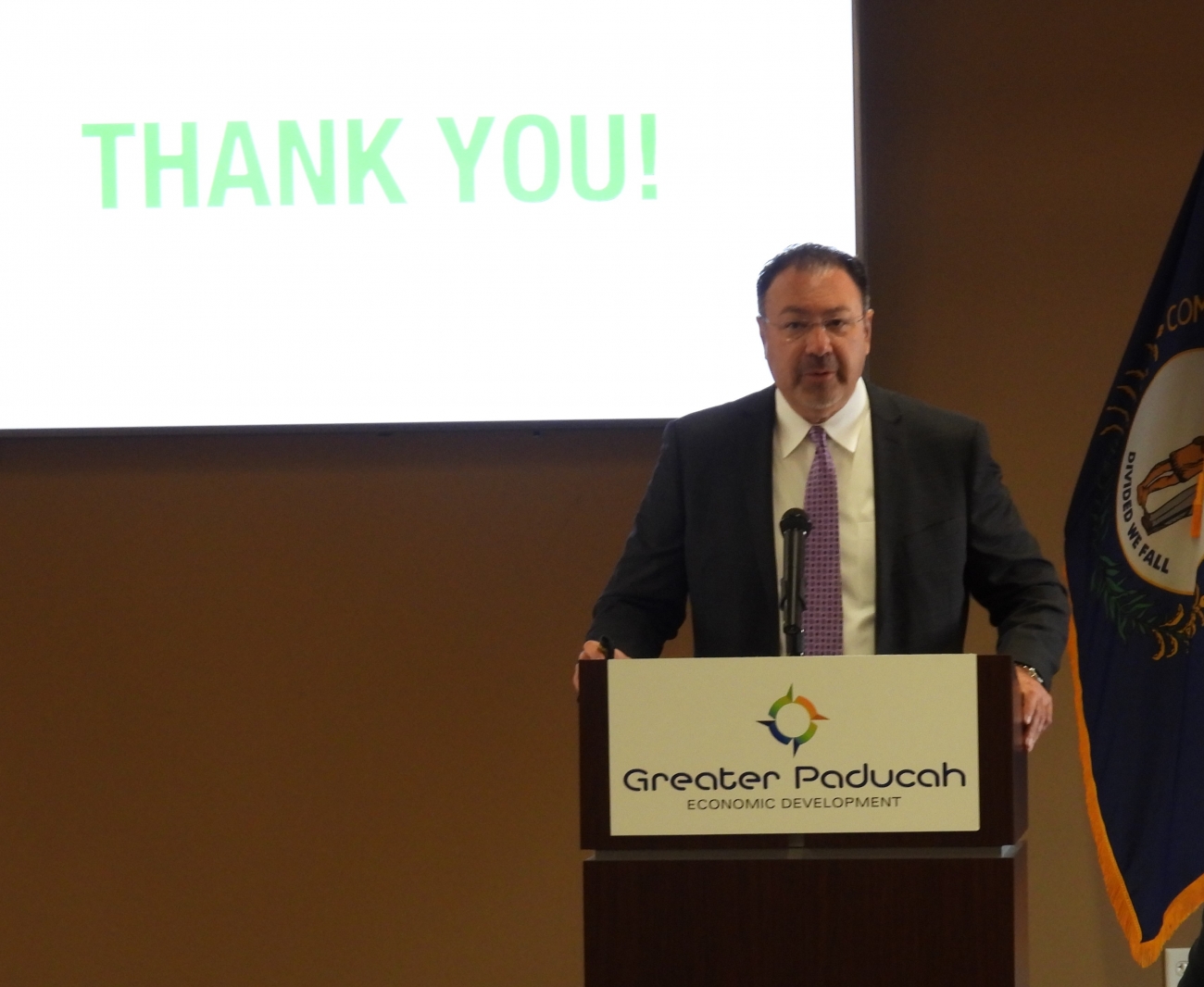 Greater Paducah Economic Development (GPED) held its annual Investor Council meeting on Tuesday, June 29 at the Commerce Center. The investors heard an update on GPED activities from Bruce Wilcox, President and CEO.
Glen Anderson, Chair, introduced the officers serving the next two years:
J. P. Kelly - Chair
Greg Grissom - Vice Chair
Kevin McEwan - Secretary/Treasurer
Glen Anderson - Immediate Past Chair
Mr. Kelly, President/CEO, Triangle Enterprises, most recently served as Vice-Chair. Greg Grissom, President/CEO, Jackson Purchase Energy, has served on the GPED Board since 2019. Kevin McEwan, Vice President-Marketing & Sales, Paducah & Louisville Railway, has served on the board since 2018.
Mr. Anderson recognized two members with expiring terms: Mardie Herndon, Immediate Past Chair and Kala Shihady, Secretary/Treasurer. Mr. Anderson thanked them on behalf of the GPED Board and investors for their service to the organization.
The Investor Council approved two new members to serve three-year terms on the GPED Board of Directors:
Chris Black, President/CEO, Ray Black and Son
Maegan Mansfield, Project Manager, BFW Engineers
The Investor Council also recognized Bob Johnston for his service on the Paducah-McCracken County Industrial Development Authority from 1997 – 2021.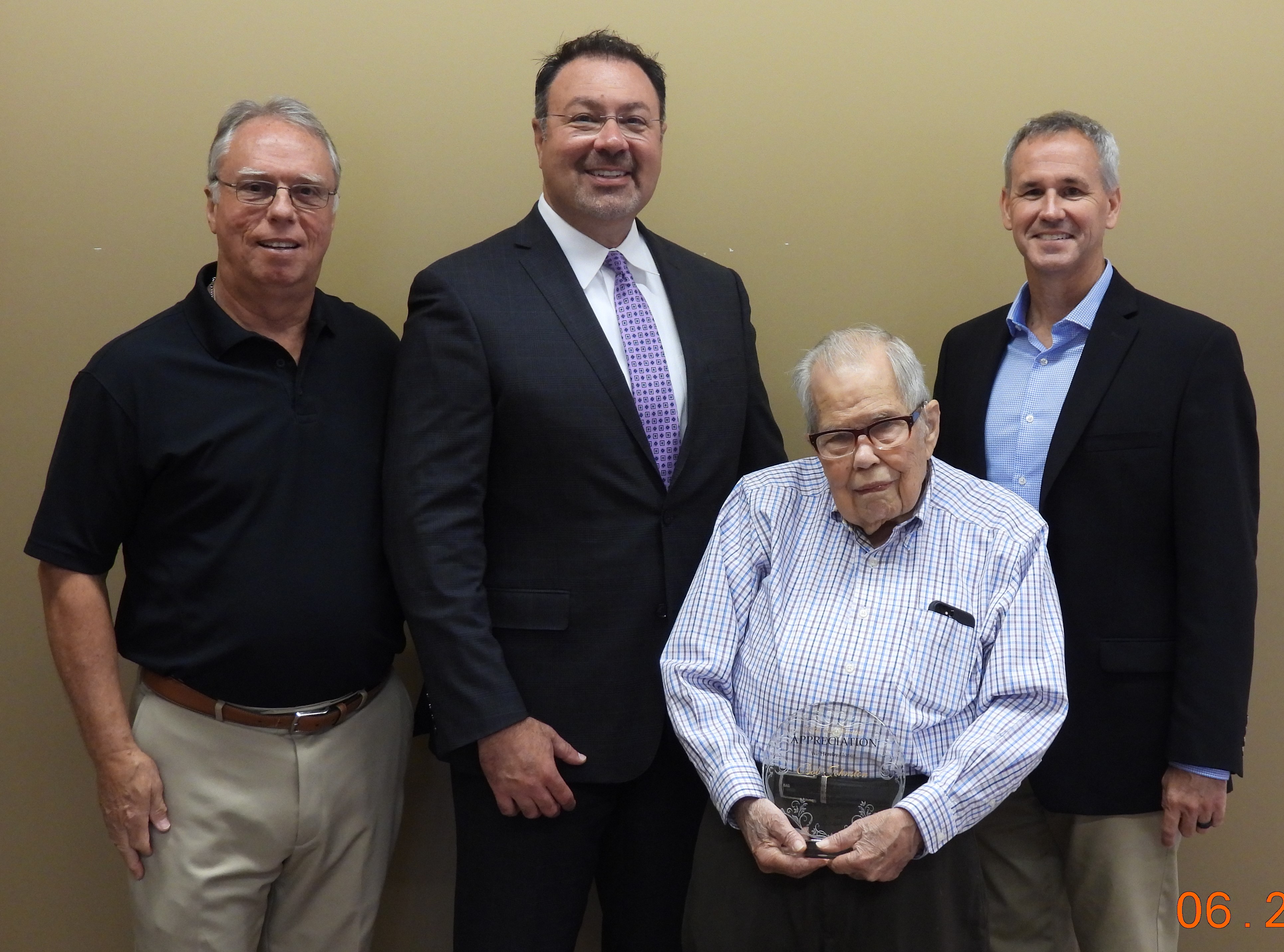 Glen Anderson, Bruce Wilcox, Bob Johnston, J.P. Kelly
If you would like to become an investor, please contact Bruce Wilcox at 270-408-4824 or bruce@epaducah.com.